Black Educators Committee, Inc.
Rooted in the Community and Investing in its Future since 1968.
The Closing the Gap Free K-6 Tutoring Program launched Oct. 19, 2019, to offer remediation, enrichment, and scholastic advancement to all students in our communities. Every Saturday morning from 10am – Noon 
As we look around our communities today, it is evident that we are confronted by the same disparities that inspired Dr. Martin Luther King Jr. to write Where Do We Go from Here Chaos or Community?
The cry for teacher diversity, equity in education, and inclusion are not new "buzz" words in Black and Brown communities but rather the mantra. Studies have shown that "Black Teachers Improve Outcomes for Black Students".
A MESSAGE FROM OUR PRESIDENT
Black Educators Committee, Inc. was formed by educators in 1968 as an answer to the racial riots, violence, inequity, inequality, and turbulent times confronting our communities and the students in our schools. 53 years later and the vision to foster and improve community relationships, engage in educational and empowering community service projects and activities and most distinguishable are our unrelenting efforts to provide deserving high school seniors with scholarships to assist in their pursuit of higher education has not changed.
In the realization that if there is to be any resolution of the critical educational issues affecting the welfare of the Black community, we the Black Educators Committee, Inc., must play a more active role in effecting those resolutions. There is a great need in our communities for a unified effort on the part of Black and Brown educators to insure a healthier and more meaningful educational environment for all students especially those of Black and Brown descent. We need you to join with us now because, "Change will not come if we wait for some other person or some other time. We are the ones we've been waiting for. We are the change that we seek."-President Barack Obama
We have a lot to offer and would like you to take advantage of all that is available to you.
"Thank you Black Educators and Embrya for your help and contribution to her education. This is the end result. Keep doing what you do. XoXo "
Proud Mom Julissa Moronta
"There are no words to express how appreciative and grateful I am that you thought me worthy enough to receive a BEC scholarship. I will not let you down. "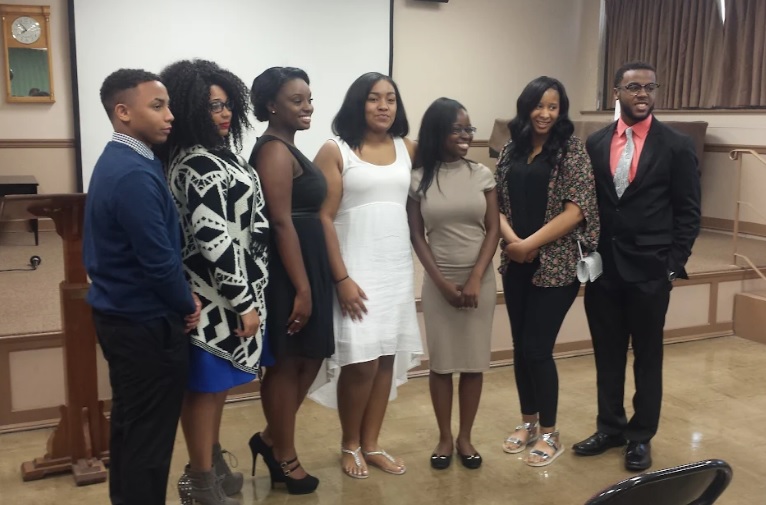 FAQ
Below you will find some frequently asked questions. If you have any additional questions that you do not see below, please contact us so we can assist.
What is Black Educators Committee?
We are a non-profit 501 (c)(3) public charity that was founded in 1968 to work towards closing gaps that exist in communities of color.
Do you have to be a teacher to join Black Educators Committee?
No, anyone with a desire to serve in the community and use their talents towards uplifting our communities should become a member of the Black Educators Committee Inc.
How much are the dues?
The dues are $30 annually.
When are the meetings?
The General Assembly meetings are monthly and currently, they are virtual.
How do I join a sub-committee?
 All financially active members are encouraged to volunteer and participate in sub-committees.
Does Black Educators Committee do any community service or activism?
We invest in our communities by fostering educationally focused programs and activities that empower our youth. We also provide scholarships to graduating High School seniors in their pursuit of higher education. Lastly, we sponsor, support and partner with other civic organizations to further the advancement of equity, diversity, and inclusion within our Black and Brown communities.
How to qualify for a scholarship?
All interested candidates must first fill out the BEC ScholarApp for the current year and successfully complete all requirements. Incomplete and/or late applications will not be considered.
What are In-Kind Donations?
In-Kind donations are tangible donations like goods and services. For example, school supplies for grades K-12 and college, book bags, office supplies, gift baskets, gift cards, clothing, and computers (preferably laptops and Chromebooks).